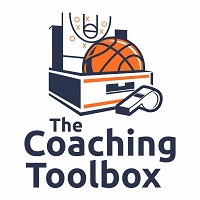 6,380 games recorded and counting.
Here's what Hudl Focus users are saying.
Hudl Focus eliminates some of the variables. Shaky cameras, tripods that fall, conversation in the stands that distracts, any of that. It creates a platform that gives us a standard shot that is a solid, a good shot all the way through. And we know we're going to get good footage. To add to that, you eliminate any of the human error, in that you might have a manager who is not as adept at technology or doesn't know the camera or was home sick, any number of things. It just gives us some reliability.
Tony Harris
Athletic Director,

Saint Ignatius College Prep
[Focus] is new, it makes sense, it eliminates having to find someone to do the filming for you and it's automatically uploaded. It's efficient and saves time.
Kathi Wieskamp
Director of Athletics,

Lincoln Public School District
When you don't have an eight-person staff, it's hard to have someone consistently film your games. And my best filmer is an 11-year-old who's great until he gets really into the action and forgets to track it with the iPad. So Focus is fantastic. It's going to follow your game. It's going to make sure you have everything. And then you don't have to worry about if your 11-year-old needed a hot dog during the third quarter. Focus enables us to evaluate and break down our practices in the same way we do our games, which is a really valuable tool, both from a coaching perspective and for teaching the kids. And as a head coach, you're getting ready for a game and the last thing you want to do is make sure you have someone to film the game, or you're worried about it, or you're asking your assistant coach to go ask someone they know in the stands to do it. To have that all set and know all you have to do is press a button on your phone and you're covered, it really makes your game day preparation a lot easier.
Cara Doyle
Basketball Coach,

Saint Ignatius College Prep
Without using a manager to film, we can have them on the bench with us to help with statistics. The camera is really clear and it works unbelievably well. It doesn't miss a beat, it follows the ball back and forth and it uploads the film right to our Hudl account. And for us, that ends up saving us even more time. We have the statistics faster, we're able to break down the film even quicker and it's so much more available to us right away than it would be if we were filming on our own. The Hudl Focus camera is absolutely amazing.
Matt Monroe
Basketball Coach,

Saint Ignatius College Prep
One of the big advantages of having Hudl Focus in the gym is we don't have to worry about setting up the camera or remembering to turn the camera on. I can't tell you how many times this year we missed statistics because the camera wasn't turned on, or a timeout happened and the student manager clicked it off, forgot to turn it back on and missed a couple plays here and there. We don't have to worry about that anymore. We don't get a lot of video of serving because most of the gyms that we're at are really tight spaces, and you can't get the camera high enough. So having the camera up on the wall gives us a complete, different angle—and really, a more efficient angle for showing players things to help them get better.
Erik Eastman
Volleyball Coach,

Saint Ignatius College Prep
It's so small. The fact that I could hold it in one hand was surprising.
Kevin Reiman
Athletic Director,

Auburn High School
These systems are no longer a luxury. It's something you need.
Bob Rodgers
Athletic Director,

Whitman-Hanson Regional High School
Hudl Focus is great, it removes another piece of something I have to deal with. I don't have to worry if the camera fails or if another team didn't record.
Paige Hubl
Volleyball Coach,

Lincoln Southeast High School