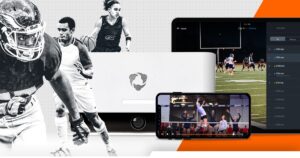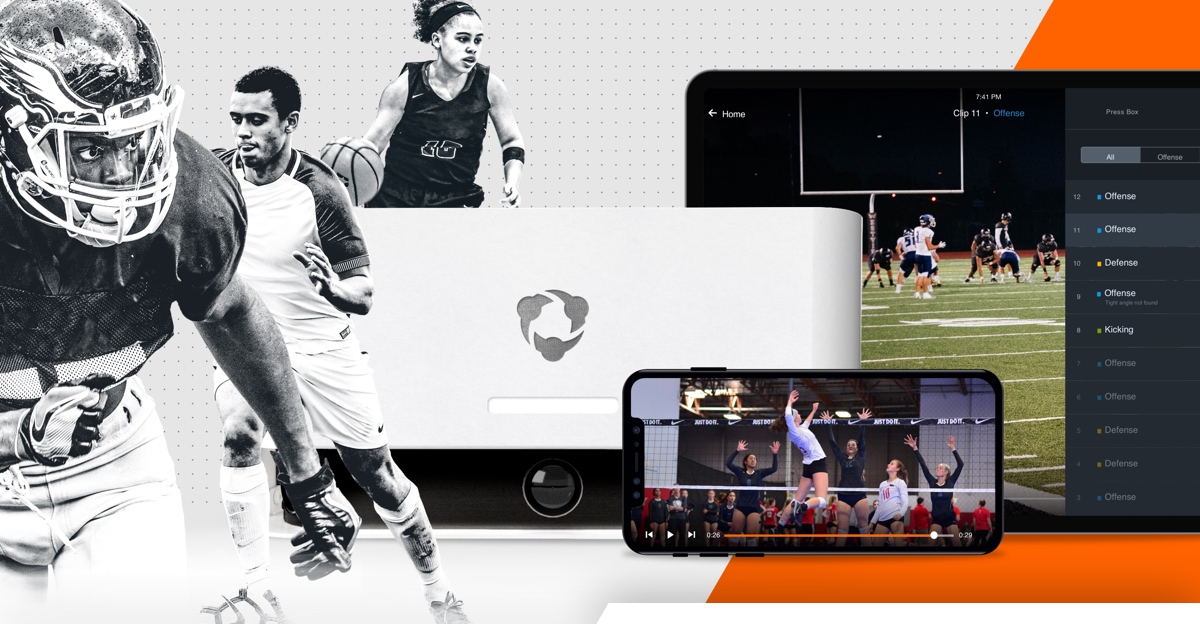 Upgrade every team to the best Hudl tech.
Score Hudl products for your entire school. We'll hook up one lucky high school with our best athletic department package. Enter by Aug. 7 for your school's chance to get everything it needs to win with video.
Win up to $25,000 in Hudl products and services.
This year-long athletic department package includes:

Treat your teams and fans to the luxury of perfectly captured game film.
Focus gives coaches and athletes HD video from the ideal angle. This smart camera automatically records and uploads film of every team that plays or practices in your gym. You'll receive up to two cameras and free installation so you can capture HD video without a cameraman.

Get a Platinum subscription to the best coaching, learning and recruiting platform in sports.
We strategically designed Hudl to help every player get inspired, get better and get noticed. With Hudl, your coaches can access video and game-changing insights from anywhere at any time. All your teams will get a Platinum subscription, our top package that includes 500 video storage hours per sport and on-site training for your entire staff.

Save countless hours on stats and reports when our analysts do them for you.
Enable your teams to spend more time strategizing their next win and less time breaking down film. Football, basketball, volleyball, soccer and lacrosse coaches will save hundreds of hours with game breakdowns from Hudl Assist. Varsity game and scout video have a 12-hour turnaround, so you'll have plenty of time to prepare for your next match-up.

Bring the film room to the field and adjust at game-speed with instant replay.
Want your football team to operate like the pros? In-game adjustments make all the difference. Take advantage of instant replay with review from multiple angles on an iPad or iPhone. The premium Sideline subscription includes two streaming kits and 24/7 support.
Enter Your School
Nominate your school by Aug. 7 to be eligible. The winning school will be chosen based on two criteria—a proven commitment to the athlete experience and the impact winning would have on the athletic program.
No purchase necessary. Open to U.S. residents over 13 years old. Entries must be received by 11:59 p.m. (CT) on Aug. 7 2019. Giveaway is sponsored by Agile Sports Technologies, Inc. (Hudl). Click here for official rules.